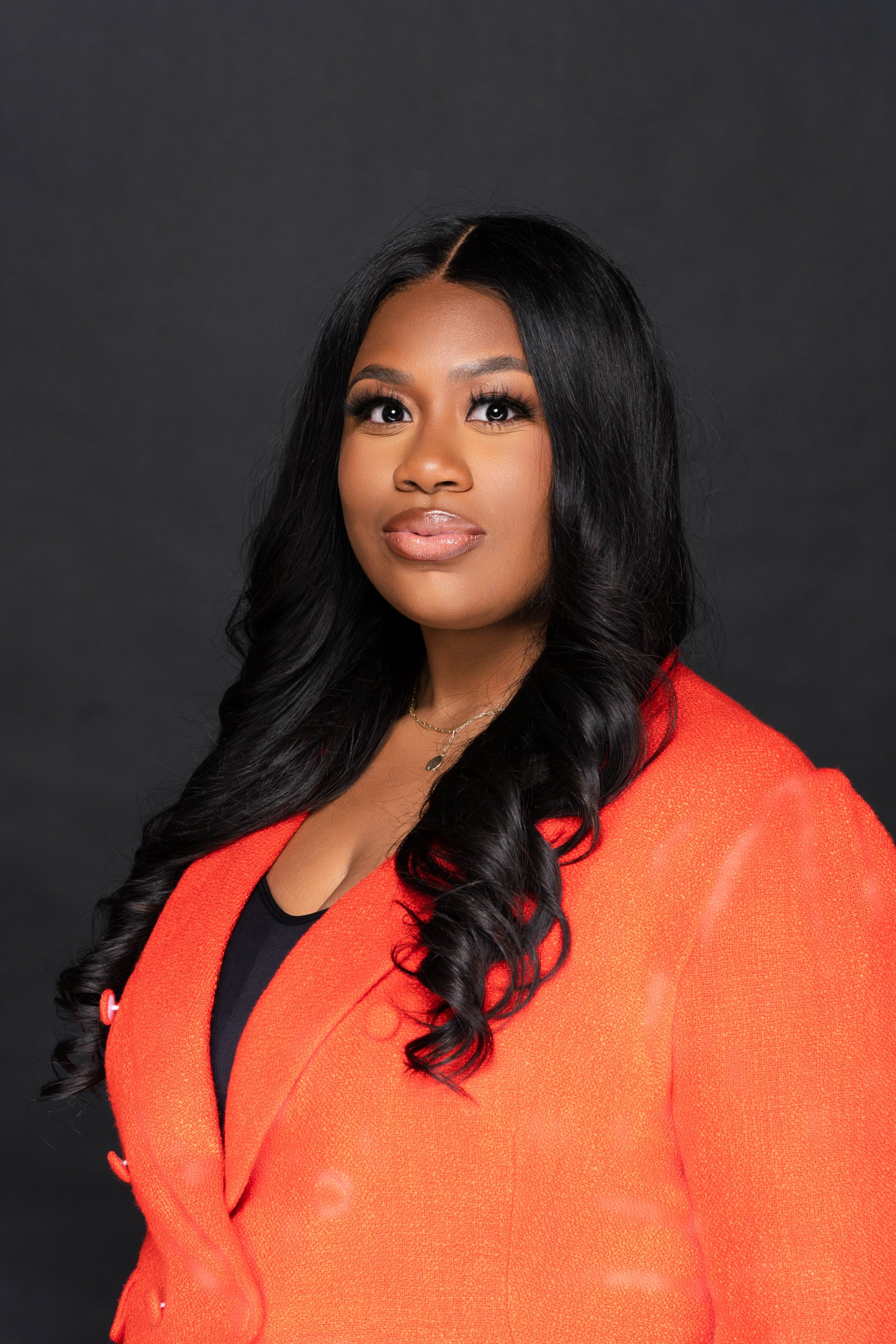 Rising: The Next Chapter 
As a young Black woman in America, I deserve to thrive just like the millions of young people at the margins who are demanding our voices be heard. The need for us to be heard on the issues that most directly impact us are why I am honored to start a new chapter today as the CEO of Rise, one of the nation's most powerful youth organizations.
I grew up on the eastside of Atlanta, where the poor often remain in poverty; and the hopeless remain unsupported by those elected to advocate for them. Young people across America – especially those who have dealt with racism, sexism, hatred, transphobia, homophobia, and discrimination at every intersection of who they are – deserve to thrive. But far too often, the odds are stacked against us as we face crushing costs of college, threats to our civil rights, and a gun violence epidemic. 
That is why I have spent my life fighting for a future I couldn't see – or even fathom sometimes. But my faith has always propelled me forward because I believe in the collective power of young people to make meaningful change. 
Every movement in our nation that has ever advanced policy change started with young people – from the Black students who sat at a lunch counter for their civil rights to the young people in Ferguson and Baltimore and beyond who challenged law enforcement to young Black girls like Mari Copeny who fight for communities like Flint, to the now millions of young people showing up in places like Tennessee who protest gun violence and demand gun sense legislation, and the students in places like Wisconsin fighting for their rights to choose. As young leaders, we all have one thing in common: We chose not to wait for someone else to save us. 
For too long, we have been told what we can't do by those who think they're in power who push far-right agendas that seek to threaten our very existence. We've been forced to question who we are, to figure out how to survive, and to feel like we aren't enough. We have rightly lost trust in certain decision-makers to care for our futures.
But truthfully, we have the power to protect our own futures – and we must trust ourselves to organize our way to justice, peace, joy, and progress. When we show up and show out for causes, sometimes the right people do actually listen. 
People love to talk about us without us. "Youth" is often a buzzword used when it's convenient and when it serves their agenda. But I'm ready – and I know you are too – for leaders to move past doing things for us, and start listening to us. Real action happens when we have a mutual understanding and respect for each other and our humanity. We are already seeing the progress that's possible when young people speak up and participate such as the fight for student debt relief, the call for climate action, and gun violence prevention. 
That's why I became a student organizer at Rise – and thanks to my peers who believed in what we could accomplish, we grew our program in Georgia to be the largest youth organizing program in the state during a critical time in our nation. Young people like us are changing Georgia from the ground up–just as Rise has in other states like Arizona, Michigan, Pennsylvania and Wisconsin. Our collective ability to move the needle on issues came from fostering community among young people who affirmed one another, even across our differences, for a better chance at a better life. 
Since its founding, Rise has built one of the best voter turnout programs in the nation. We have fought and organized for student debt relief and free college, launching and expanding programs in California, Michigan and New Mexico – and joined a coalition of partners who pushed President Biden to cancel student debt for over 40 million Americans. But, these accomplishments are more than lists on paper – they're thanks to thousands of student organizers and millions of  young people across the nation who understand that we must speak up and let folks know we're here and we don't plan on going away anytime soon. 
Now, as I take on new responsibilities to secure our futures, we will organize effectively and passionately for the futures we seek. I promise to build on the work our organization has done to build a strong, sustainable, intentionally inclusive movement for free college, student debt relief and voter turnout. But please believe that it is with the same organizing spirit that I had as a Black girl growing up in the South and as an HBCU student who joined this organization, hopeful and ready for the rights and opportunities we deserve to thrive. 
It's not just that our voices matter. Our organizing and our votes matter to make sure our lives matter. 
I am so excited to help take Rise into its next chapter – but without question it is not possible without you. 
We will rise together. 
Mary-Pat Hector
CEO, Rise