College students & young voters can decide elections.
In 2020, Rise mobilized more than 100,000+ college students and young voters in key battleground districts and states including in California, Georgia, Michigan, Pennsylvania, and Wisconsin. 
Most recently, in 2022, Rise mobilized over half a million young voters in the 2022 election cycle, and developed one of the nation's most effective youth voter engagement models.
In partnership with BallotReady, we created the platform Rise.Vote to make it as easy as possible for students to register to vote, request a vote by mail ballot, and learn about the candidates on their ballots.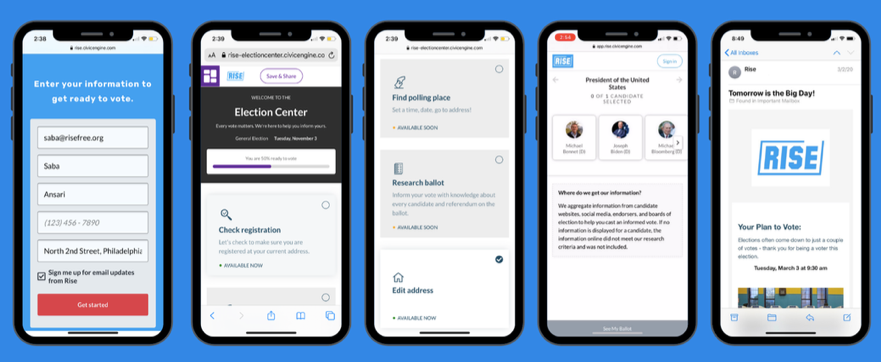 To learn more about how our student organizers used Rise.Vote to mobilize thousands of students in 2020, read our case study with BallotReady here.