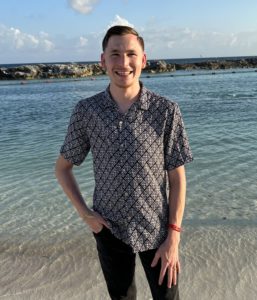 Michael "Mike" Grey (he/him)
is currently the Director of Operations and the Basic Needs Program Manager for the USC Partnership. Prior to his current role, Mike served as the Deputy Director of Operations for Rise, Operations Manager for the Student Navigator Network, the Program Associate for Rise's Foster Youth Advocacy program, and as one of the first Student Navigators in Rise's National Student Navigator Network model.
Mike graduated from the University of California, Merced with a Bachelor of Science in Human Biology and a minor in Psychology. While at UC Merced, he served as the Lead Student Coordinator for the Guardian Scholars Program, an equity & access program designed to provide resources and mentorship to current and former foster youth, homeless youth, transition youth, and unaccompanied youth. Mike is dedicated to supporting and mentoring students from under-served and under-represented backgrounds, in particular finding ways to support system-impacted college students, like students formerly in foster care or students who experience homelessness. Coming from a system-impacted background, Mike's vision is to bridge the gap between poverty and education, working directly in the higher education system. He is currently in a Master's program of Higher Education at Sacramento State and eventually plans to go for a Ph.D. or Ed.D. At the core of his work, he believes in centering lived experiences and involving those most impacted in all phases of change.
If you are interested in connecting with Mike, check out his LinkedIn!