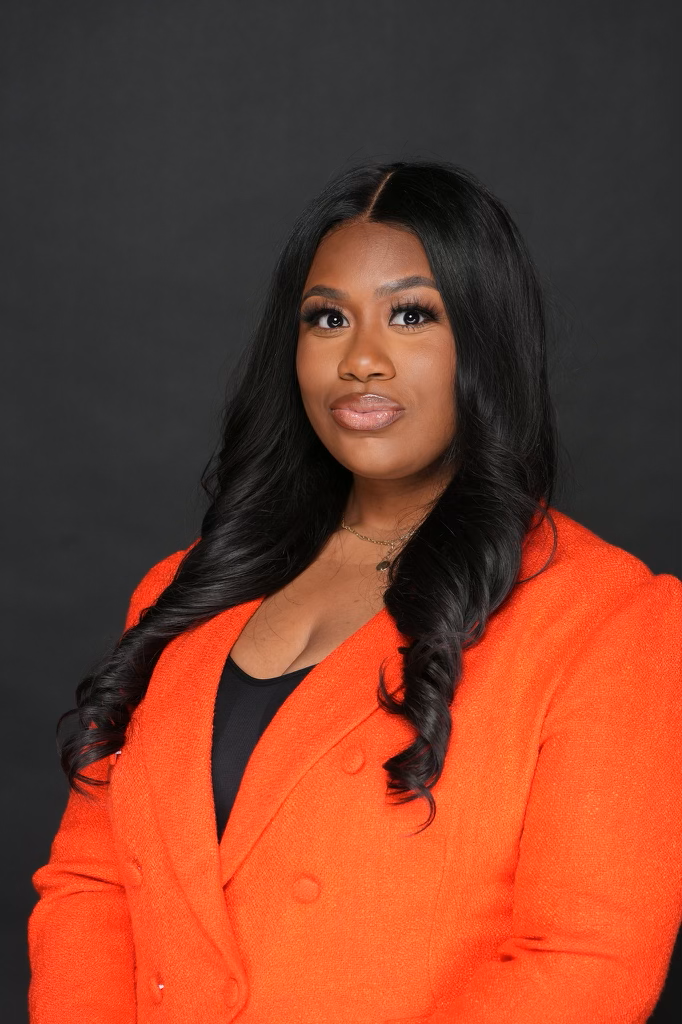 Mary-Pat Hector
is an experienced, effective community organizer, strategist, activist and founder who serves as Rise's CEO. 
A native of Atlanta, Georgia, Mary-Pat is a proud graduate of Spelman College and a current graduate student at Georgia State University. 
Before joining national leadership, Mary-Pat made significant impact as the Georgia State Director of Rise where she helped mobilize over 100,000 college students and young people to get out the vote as well as trained and hired students to organize campaigns focused on eliminating tuition and fees; expanding financial aid; ending student hunger; and protecting those experiencing homelessness. In the 2022 election, Mary-Pat built a team of more than 400 paid youth organizers to lead the on-the-ground youth voter engagement program in the state. She also played a key role in shaping President Biden's student debt relief program by organizing students from Historically Black Colleges and Universities to meet with Senior White House officials from the National Economic Council and Domestic Policy Councils. Most recently, Mary-Pat led a successful effort to fully fund the Georgia HOPE scholarship and cover the cost of tuition for Georgia's public university students. 
A trailblazer and visionary from an early age, at 18, she was among the youngest community leaders to advise President Barack Obama on criminal justice reform. By 19, she became the youngest woman and person of color to run for public office in the state of Georgia. 
A devoted organizer, Mary-Pat understands the intersectionality of issues affecting the nation's young people, especially those who have been discriminated against, disenfranchised, and pushed to the margins of society. She knows that organizing strategies are the key to a healthy, thriving and inclusive democracy. Mary-Pat has been among those on the frontlines of the nation's systemic injustices – from leading hunger strikes that gained over 75,000 meals for students at HBCUs to protesting against police violence to delivering safe water for residents in Flint, Michigan and Jackson, Mississippi to advocating for closing the wealth gap with youth entrepreneurship programs. 
Mary-Pat is an inaugural Highland grantee; which prompted her to found Equity for All, an entity that trains young leaders to run for office and seek equal representation opportunities. She also serves as an active member of Black Youth Vote Georgia, the youngest board member of HeadCount – an organization focused on voter registration and participation in democracy through music and culture, a founding member of Facebook's State of Youth board, and a board member of EAT – a nonprofit startup dedicated to transforming the global food system. 
Mary-Pat has the lived experience and the vision to guide Rise into its next chapter. Under her leadership, Rise will continue its movement-building around advancing free college and student debt relief while also partnering with over 1 million young voters to break the youth voter turnout record in 2024.
Mary-Pat was honored to be highlighted in Hulu's The 1619 Project docu series and has been featured in stories with ESSENCE, C-SPAN, CNN, Rolling Out, BET, MSNBC, News One, MTV, and Huffington Post. 
When she's not on the frontlines, Mary-Pat enjoys traveling the world and spending quality time with family and friends.