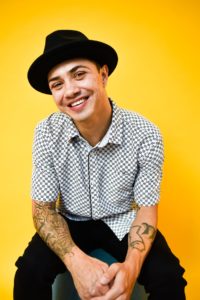 Daniel Bisuano
is a Rise Foster Youth Advocacy Fellow as well as an actor, writer, poet, and advocate. He continues to pursue his dream and goals to pursue his creative goals well also empowering his community through  his advocacy work. Daniel has been an advocate for seven years and has worked with and been a part of organizations like Homeboys Industries, Anti-Recidivism Coalition,California Justice leaders, and Inside out writers. Daniel continues to strive to not only better himself but also his community around him. Having spent seven years in the justice system as a youth he has a strong passion for the empowerment and advocacy of the formerly incarcerated community. Living as a former foster youth Daniel believes that many different communities intertwine and has a strong passion for creating awareness and change amongst each one. Currently Daniel is on the board and committees of different community advocacy organizations like Reproductive Health and Equity Project for Foster youth, Integrated Health community with the Los Angeles Regional Reentry Partnership and the BUS ambassador program with U.C Berkeley and just got appointed as a Youth Commissioner for District 3. As well as his different engagements with advocacy Daniel is a part time student at Los Angeles Trade Technical Community College majoring in English. Daniel continues to explore different ways to help the community through
his work as well as different ways to share the stories of people impacted by the various barriers
associated with being involved within the system.